OFWGuide.com is a Filipino website for new OFWs and for Filipinos who want to migrate, find an overseas job or work abroad.
Greet Your Loved One This Heart's Day
Feb 8, 2014
It is the heart's season once again; express your love, affection and heartfelt messages through an e-card. Traditional valentine's cards (those scented ones you purchase in convenient stores, remember?) are things of the past, so better take a step ahead by using this paperless "card" from Workabroad.ph.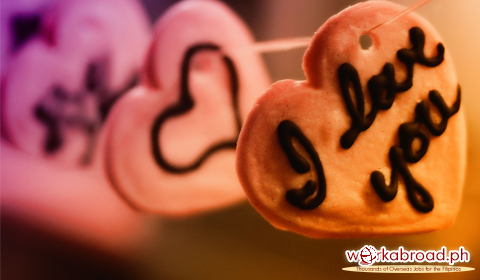 How do you do that?
1. Log in to www.ofwgreetings.com
2. Key in your name and email address (sender) and the name and email address of the person you will send the e-card to.
3. Choose Valentine's Day as the theme.
4. Choose a pre-made message and key in your personal message to him/her.
5. Pick a background design and an audio accompaniment for it. Preview your e-card, and then press Send.
Voila, you have just sent your hearfelt message to that special someone!