OFWGuide.com is a Filipino website for new OFWs and for Filipinos who want to migrate, find an overseas job or work abroad.
Aspen Philippines Wins Award on the Global Stage
May 5, 2015
Aspen Pharmacare, a South African-based supplier of branded and generic pharmaceuticals in more than 1502 countries, chose Aspen Philippines as a sales, marketing, and distribution center and as gateway to the rest of Asia.
And sometime in November last year, the global company Aspen Pharma held its first ever Aspen Global Awards at the Global Strategic Leadership Conference in Johannesburg, South Africa. Part of this event was the celebration of Nelson Mandela International Day in honor of the late Former South African President Nelson Mandela.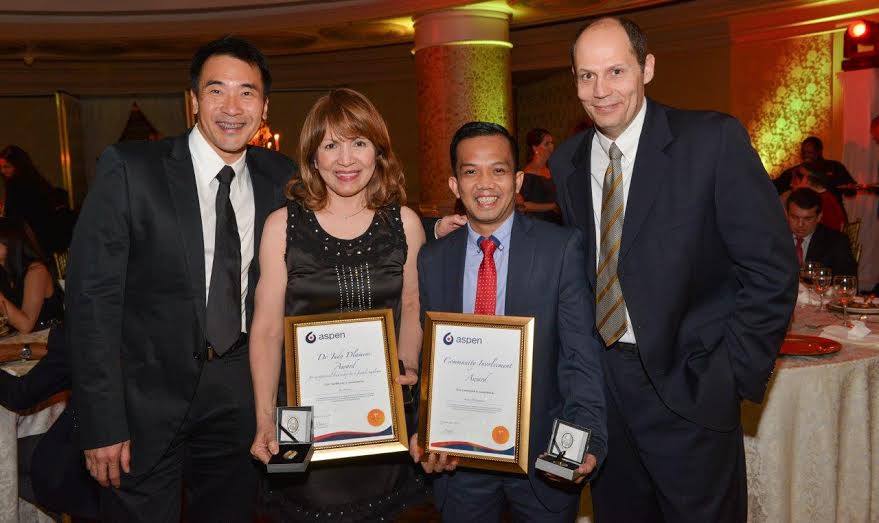 The Philippine team bagged two of the six global awards and officially earned the honors of being the first titleholder for the following global awards: Global Award for Community Involvement and Exceptional Leadership by a Female Employee. Marcelina Itchon, President and CEO of Aspen Philippines, was recognized at the Aspen Global Awards. Her impressive efforts at building a strong management team, a highly skilled sales force, and putting in place efficient systems and processes has led the local pharmaceutical subsidiary to greater heights.
As one of 15 regional business units, Aspen Philippines was nominated for an award as a group working as a team to achieve the same goal of Outstanding Community Involvement.
Aspen Philippines takes part in social advocacies. The staff of Aspen Philippines collected funds for the victims of the typhoon that recently plundered Tacloban, distributed relief goods and Christmas tokens, and conducted a medical mission for the typhoon victims.
The team also held its second project in Napindan, Taguig City by donating a newly painted perimeter fence and playground to the school. They have also given away two scholarship opportunities for students graduating with a 90% grade average or higher and conducted hygiene lectures as support for the ongoing health, nutrition, education and social innovation initiatives for the balance of 2014.
In collaboration with the South African Embassy, Aspen Philippines also embarked on an outreach program for the children of the Batak, the indigenous people of Palawan, and provided medicines for this community.
At the same time, members of the sales force who are out in the field engaged in Acts of Random Kindness (ARK), giving strangers 67 minutes of their day by sharing a meal, handing over clothing or small items such as toiletries.
With such remarkable accolades gained in just three years of local operations, Aspen Philippines, Inc. has truly proven itself a company to look up to, not only by its fellow Aspen Group subsidiaries, but others in its industry as well.