OFWGuide.com is a Filipino website for new OFWs and for Filipinos who want to migrate, find an overseas job or work abroad.
Job Description of Comptroller
Jobs for
Comptroller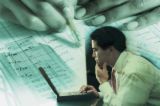 Nature of Job:
Comptrollers are responsible for planning, managing and presenting financial report and activities of the company at the highest level of management. They often keep important and confidential files of the company.
Basic Tasks:
Analyze financial status and statistics about the company's finance.

Plan and manage financial strategies to be presented to higher officials.

Create and prepare financial reports.

Work with a team to work out good financial strategies.

Collects documents regarding the finances of the company.

Record and encode financial observations.

Keep the confidentiality of each financial statements, receipts and everything that involved finances.

Coordinate with other officers about planning and management.

Relay tasks to fellow comptrollers or accountants.
Education and Training Requirements:
Must hold a degree in Accountancy or Banking and Finance.
Must hold an authentic license (for accounting graduates).
Must have at least 3-5 years work experience as a Comptroller or related field.
Skills and Competency Requirements:
Knowledge in planning effective financial strategies.
Knowledge and ability to execute financial strategies.
Must be able to meet deadlines.
Ability to analyze high and low points of finance.
Knowledge in accounting and business.
Must have wide range of knowledge on how to implement finance strategies in different industries.
Ability to present good financial reports to clients and higher superiors in a company.
Must be trustworthy to keep confidential matters.
Must have good communication and analytical skills.
Employment Opportunities:
Recession and bankruptcy in banks and other companies did not affect the need for comptrollers, instead, the demands even increased. Due to the alarming financial downfall, banks and companies hires good comptroller to help the company bounce back. Comptrollers are highly needed in big countries like US, Australia and Canada.
Work Environment:
Comptrollers work in a convenient, corporate industry. They are provided with cubicle or own office, with complete materials needed in their job and often address higher than other employees.
Work Hours:
Comptrollers work for 8 hours a day but often extend overtime during deadlines.
Career Advancement:
Highly skilled comptrollers can be promoted as Chief Financial Adviser or Director of Finance.
Related Jobs:
Finance Comptroller
Finance Controller
Click here for more job profiles>>