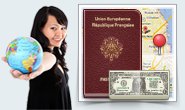 OFWGuide.com is a Filipino website for new OFWs and for Filipinos who want to migrate, find an overseas job or work abroad.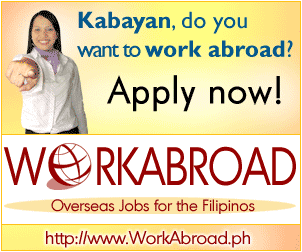 The POEA (Philippine Overseas Employment Administration) is the government agency responsible for optimizing the benefits of the country's overseas employment program.

This agency was created in 1982 through Executive Order 797 to promote and to monitor the overseas employment of Filipino workers.

In 1987, through Executive Order 247, POEA was reorganized to include the following expanded functions:

To respond to changing markets and economic condition; and to strengthen the workers protection and regulatory components of the overseas employment program.

POEA is also the lead government agency tasked to monitor and supervise all recruitment agencies in the Philippines. From 1982 to 2005, the POEA has achived a number of milestones.
Here is the list of information that one can find in the official website of POEA:


Complete list of recruitment and manning agencies that send Filipino
workers abroad.
Tips on how to avoid illegal recruitment.
The revised rules and regulations on overseas employment of land-based workers.
Labor code of the Philippines discussing the provisions on overseas employment.
Migrant workers and overseas Filipino act of 1995.
Contact Details of POEA:
Address:
EDSA corner Ortigas Ave., Mandaluyong City, Philippines

POEA 24-hour hotlines:
722-1144 or at 722-1155
Email Address:
info@poea.gov.ph or poeainfocenter@yahoo.com