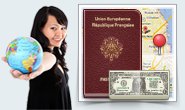 OFWGuide.com is a Filipino website for new OFWs and for Filipinos who want to migrate, find an overseas job or work abroad.
Overseas Workers Welfare Administration
The
Overseas Workers Welfare Administration or OWWA
is an attached agency of the Department of Labor & Employment (DOLE). It is the lead membership welfare institution that serves the interest and welfare of member-overseas Filipino workers (OFWs).
Benefits of an OWWA member:
For a US$25.00 membership contribution, an OWWA member is entitled to the following benefits: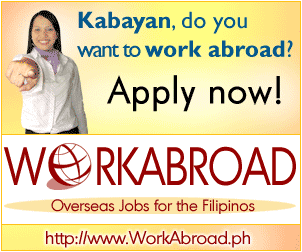 Insurance and Health Care Benefits
Loan Guarantee Fund
Education and Training
Social Services and Family Welfare Assistance
Workers Assistance and On-site Services
How to be an OWWA member (2 ways):
Enrollment upon processing of contract at the POEA
By voluntary registration of OFWs at job-sites overseas
If you have questions regarding any of the following:
Public inquiries on OWWA programs and services,
Request to assist OFWs who are in-distress abroad,
Follow-up on previously-filled requests for assistance,
Monitoring of world developments affecting OFWs or
Coordination with OWWA regional and overseas offices?
Contact the 24-Hour Service of the
OWWA Operations Center
or
OP Center
:
Hotlines: 833-OWWA or 833-6992
: 551-6641 or 551-1560
Text : (0917) TXT-OWWA or (0917) 898-6992
Fax Number: 804-0638 or 551-6651
Email Address:
opcenter@owwa.gov.ph
OWWA Website:
www.owwa.gov.ph