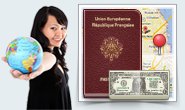 OFWGuide.com is a Filipino website for new OFWs and for Filipinos who want to migrate, find an overseas job or work abroad.
Here are some sites you might find useful along with OFWGuide.com. They contain relevant information about overseas employment policies, working conditions of Filipinos abroad, laws, and other issues related to working abroad.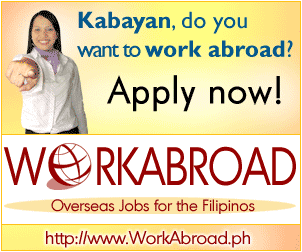 WorkAbroad.ph
: Designed to assist job hunters in finding overseas work that meets their needs and qualifications. Signing up for a WorkAbroad.ph account enables jobseekers to create an online resume viewable to the foreign employers/recruitment agencies sourcing applicants for their manpower requirement. This resume is used in applying for various job vacancies posted in WorkAbroad.ph.
JobOpenings.ph
: This is designed to create a better way of finding and giving jobs to Filipino jobseekers. With its user-friendly features, jobseekers can search for their desired jobs fast and the chance to get hired on the dot! Jobseekers are asked to create an online resume which will later on be used to apply on their desired positions posted by top companies and agencies.
OFWAbroad.com
: OFW Abroad provides news, views and stories for the Overseas Filipino Worker. Important news and information from POEA, recruitment agencies, and others stories are provided for Filipinos who wants to work abroad or who are already abroad.
SeamanJobSite.com
Seaman Jobsite is an online career portal for both seaman jobseekers and manning agencies and maritime companies. It aims to help seafarers find their dream jobs at sea, connecting them to a pool of maritime employers looking for qualified employees.
NursingGuide.ph
: A resource website where student and professional nurses can find everything they need to know about nursing. This website will provide information and serves as a guide on how to maximize local and global opportunities for Filipino nurses.